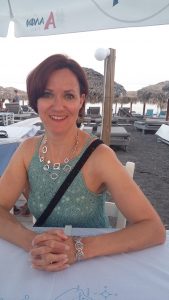 Decisions, decisions….
To say we find it difficult to make decisions on holiday is an understatement to say the least.
We have a little daily routine that involves breakfast, beach, suncream;
Chill out/blog/read/have a little sleep, swim in the sea;
Change for lunch, decide where to go, eat and drink;
Back to the beach, more suncream chill/learn songs for Rock choir concert/read, swim and then chill some more, perhaps a little sleep and then back to the apartment to shower and change for dinner.
The only decisions are where to eat, what to eat, what to wear and what to take to the beach on a daily basis.
This does however seem to take an awful lot of time and effort.
My brain seems to have fallen out of my left ear and everyday I have to go back to the apartment, as I forgotten to do or take something.
Is holiday brain a recognised condition? If it is I seem to have a terrible dose of it!
Fortunately I don't feel alone and we all seem as bad as each other,especially with regards to the food decision making process.
Still we are managing to have a brilliant time and every time I forget something it's an opportunity to take photo's or have a little time out and a little walk.
Any way I must go as my tummy is grumbling and it's time for yet another decision!
Have a lovely day and keep those decision's simple.
Stay sassy
Lots of love
Jane xx