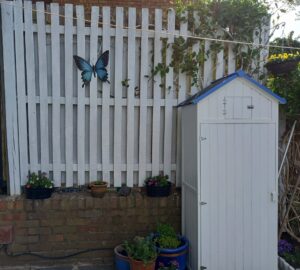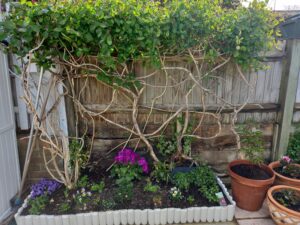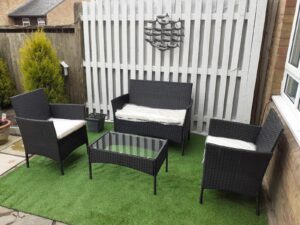 Well hello again. I'm so sorry its been so long I bet you thought I'd dropped of the face of the earth!
You'll be pleased to know I am still going strong, I just had to stop and regroup for a bit.
As well as coaching, I work part-time for a well known pharmacy and I will be honest, it's been exhausting.
So much has changed for me, I've had 3 new roles since I returned from furlough, changed my hours and had to learn and re learn many new skills.
Obviously, we've all had to make a lot of changes and sacrifices and my family is no exception. With two out of four of us, out of work and Ian, my hubby, working from home it has definitely taken it's toll on everyone.
For the most part I've stayed strong, but there is only so much struggle you can see those you love go through, before the effects start to seriously get to you.
If I'm honest I'd felt rather discombobulated for a while. Add in a lovely dose of 5am hot flushes due to the joys of the menopause and it's no wonder I was feeling tired and very much under-par. My usual sunny disposition was being fast replaced by stress, anxiety and far too many tears. My blood pressure was also going through the roof!
I had to press stop. It was like I was a big, squashy, stressy caterpillar and I had to turn into a chrysalis for a major reboot.
I managed to talk to my Manager and change my shift to a later one so that I can run again and have a later start to my morning which allows me to get some more sleep after my regular 5am interpretation of Mount Vesuvius. I stopped trying to cram so much into my days off and actually allow myself proper rest.
I asked for help instead of trying to do so much myself.
As a family we worked together to create a lovely new garden. We've knocked down the old brick BBQ, reduced the size of the flower beds and increased the paving so that we could actually fit more than just the four of us. We repainted the Shedio (Shed/Ellie's Dressmaking Studio) and re-positioned and painted the tool shed. We even added a seating area on a rug of fake grass which looks pretty cool.
Add in some fairy lights and loads of new plants and it's now a lovely place to be. It's very much inspired by our holidays in Santorini and the blue and white theme is very uplifting.
It was so nice to be able to have some of Ian's family over for a BBQ on his 50th Birthday, even if it was rather cold and very smokey!
The funniest thing is that I have become a bit obsessed with getting plants and have been finding I am cutting my runs a bit short and having to walk back home cradling a plant or two! I'll be honest I can't stop going out in the garden, willing the plants to grow. Seeing even the smallest change is so encouraging, I cant wait for the summer, it's going to look amazing!
The bottom line is, the change of focus, the increased opportunities for running and the continued support of my Coach, friends and family (especially Ian) has meant I've definitely emerged out of the other side. I'm feeling much more myself again and have most certainly gained back my butterfly wings.
So much so that I am ready to take on a couple more clients. So if you or anyone you know is looking for a Life Coach I would be happy to have an initial chat and see how we can work together.
I truly love coaching and especially love working with people who want to grow their confidence and boost their health and fitness. I've also worked with business owners and love to encourage people to pursue lasting changes to their lives.
At the moment I am available on Mondays, Tuesdays and some Wednesdays. So if you've been toying with the idea for a while and feel ready for a reboot or to grow your wings just give me a shout!
I am ready and raring to go and would love YOU to be part of my next chapter.
Whatever you do, remember to take time out just for you. You can't look after others, if you don't look after yourself as well.
I look forward to hearing from you
All my love,
Stay sassy,
Jane xxx