Merry Christmas Everyone xx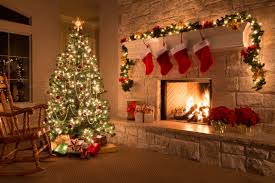 Well it's finally here and I'm up strangely early, having some lovely quiet time before the madness begins….
I should apologise, I feel I've neglected you, my reader for far too long. The truth is, I have been so busy living life I definitely haven't had time to sit and reflect – never mind write about it!
So I've wrapped for England, written more cards than thought humanly possible, shopped 'til I've dropped and still somehow managed to fit in my miles, training for the Marathon in April!
Also, working in pharmacy retail it has been rather busy, as I'm sure you can imagine. Yet here I sit rather chilled about the whole thing – well that's a Christmas miracle if ever there was one!
It helps that we are keeping it small this year. Last year we hosted a family Christmas, which was so lovely but seemed to take a huge amount of effort – it was only two extra people but you would have thought the Queen was coming the way I was going on!
Any way I just really wanted to say, that no matter what you are doing today, whether you're having all the family or just having a quiet one, just you and the cat, have a very lovely merry Christmas xxx
Life doesn't always go to plan and often just before Christmas life throws you a curve ball but whatever your current situation, have a well deserved day off.
Okay so for me it's the 2nd year running that I have to go straight back to work tomorrow, the difference is this year I'm ready for it. My expectations for what Christmas means to me, are so much different this year and I'm just grateful to have a day off with my nearest and dearest. To have a day where I haven't planned anything, no specific agenda (apart from no running), a ridiculous amount of food and more alcohol than my training normally would allow. Bucks fizz, G & T and wine are definitely replacing the extra water and sports drinks!
So without further ado (or in my case strange ramblings of a slightly menopausal woman) let me wish you, your best Christmas ever!
Lots of Love and hugs
Stay Sassy
Jane xxxxx