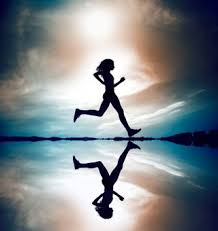 Well I've only gone and done it, fulfilled a life long dream and have managed to sign up for the Brighton marathon on the 9th of April 2017.
I am sooo excited about it, or to be more precise, a  strange a mixture of excited, proud and slightly nervous. I've been really pushing it lately and am currently sitting on my bed, with my legs outstretched, rendered quite useless for the rest of the day!
Today was my toughest run so far and although I was determined to crack the half marathon mark, my legs were having none of it. In fact I got to about the 8 mile point and it all started to get a bit challenging. Still I soldiered on and finally made it back home. A quick lunch followed by a sneaky power nap and a lovely ted baker bubble bath and I am finally feeling slightly human again.
Did I say this is a life long dream? What on earth am I thinking?!
Still no pain, no gain so they say and I am so pleased to be running for the charity MIND.
It's a charity that's very dear to my heart, having suffered myself with OCD and anxiety since my mid 20's. Well this is me well and truly kicking OCD to the curb and every mile I cover is me doing my bit to help others get the help that I was so fortunate to receive, back when I needed it most.
So for every person who has ever felt frustrated and alone while they have battled their demons within, I am here to tell you can get through the other side.
I am so lucky to have had such support from my family and friends. These days just having people to speak to or get a hug from when I am having a really anxious day makes all the difference.
My running really helps too and I even find myself enjoying running through leaves! Never in my wildest dreams did I think that was possible!
I will keep you updated with my running escapades and pop my just giving details on my blogs. So if you fancy supporting my biggest ever challenge, I will be very grateful.
Anyway I am off to recuperate on the Sofa…
Stay Sassy
Jane xxx